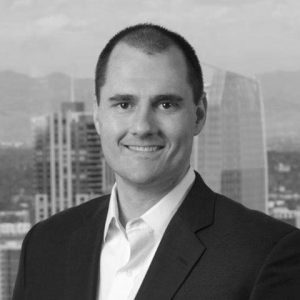 Nick Andrews, Vice President, Finance & Accounting
Mr. Andrews has been a part of the Treeline Capital Partners and formerly Blumberg Investment Partners' management team since 2015 and oversees corporate finance and accounting for the company.
Previously, Mr. Andrews was Senior Finance Manager at Liberty Global Plc where he was responsible for an annual budget of $230mm that spanned operations in Europe and North America. Prior, Mr. Andrews was a Finance Manager at Rio Tinto Minerals where he was the primary finance lead for the global logistics group, overseeing an annual budget of $120mm and managing a supply chain that encompassed marine, rail and truck shipping.
Mr. Andrews received a B.S. degree in Accounting and Finance from the University of Denver and is a M.B.A. candidate at the University of California, Berkeley. Mr. Andrews is an active CPA licensed in the state of Colorado.